Hello again.   
It's been quite a while since we last updated our blog but that doesn't mean it's been uneventful. Lots of good things, some sad, but we thought it was time for a catch up and to let you know the inspiration behind some of our new lines. 
First the sad news. In our last blog, we wrote about Freddie and Hugo and how they inspired our pet range of jewellery. Well, I am so sorry to say, we lost Freddie last year. His little heart gave out very suddenly and, whilst we are still heartbroken, we know he didn't suffer and went while playing under his favourite tree. I miss you Freddie and I hope you're playing just beyond that rainbow bridge.  
To help me come to terms with losing Freddie, Jo made me a beautiful key ring, now I can carry his photo with me every day. You can find them on our site now. It won't bring Freddie back, but I have a little rub of the locket and feel closer to him. 
Better news, we've had a great year for our wedding jewellery and we've decided to expand our range. You can find new bouquet charm designs on our site and even a secret charm.  
Speaking of weddings, our dog collars and ring bearer collars are going great guns and we've had some lovely photos of them being worn by our canine clients - check out our Instagram feed for more photos. 
Summer also inspired us to go back to our roots with Swarovski. This year, we've gone a step further with a whole Sparkly section to include Swarovski pearl and crystal jewellery, take a look. It's not just for summer, it's great to accessorise that special Christmas party outfit too! What are you saying? It's never too early!!  
  Finally, another piece of good news. We were lost without Freddie and just three weeks ago, we became human slaves to our new Maine Coon kitten. Another red boy. Just as Freddie was named for Freddie Mercury, we've looked at our new boy's colouring and named him Eddie (can't think why?)!
Sorry about the pose ...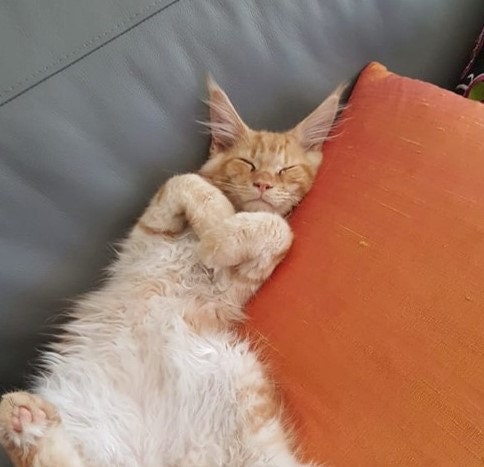 So, that, in a nutshell, has been our Etsy 2019.  We can't finish without saying thank you again to all our customers.  Through our Etsy shop we've spoken to so many wonderful people all over the world and they have been kind enough to provide us with the fabulous five-star reviews we've received. They mean so much to us, so thank you once again.
Here's to a continuing good year!   x